About VONTAR
VONTAR
was established in 2012 as a research and development and production team dedicated to the reception and processing of digital television video and audio signals. Our products include TV set-top boxes, remote controls, projectors, etc. With over 10 years of professional technology, we have started exporting products with high standards.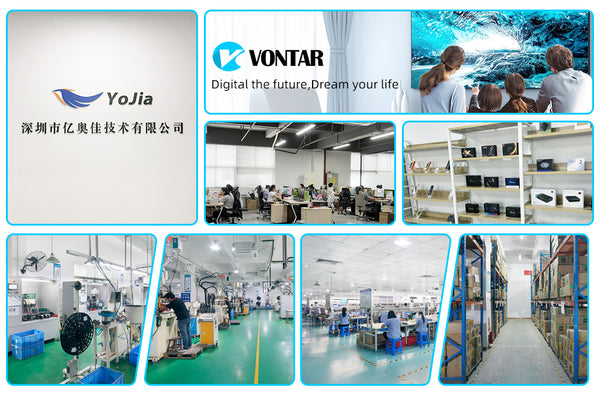 We use high-quality materials and advanced manufacturing technology to ensure excellent performance and durability of our products. Strict quality control processes ensure that each product meets the highest standards to provide a reliable user experience and establish long-term trust with users.

Whether it's high-definition image quality, smooth video playback, multimedia content access, or intelligent connectivity features, our products provide excellent performance and user experience. We are committed to continuously improving and updating our product line to provide the latest technology and features, bringing users the ultimate visual experience.

Our team is always ready to answer customer questions, solve problems, and provide relevant technical support, striving to ensure that each customer receives personalized attention and a satisfactory service experience.
VONTAR strives to meet the needs of users by providing high-quality products, continuous innovation, and comprehensive customer support, and is committed to becoming the preferred brand trusted by users. Thank you for your attention and support!